Aura
Engaged employees create customer delight
Programs tailored to your organization to measure and improve employee engagement. Supported by our customizable platform.
The question is no longer why, but "how"
Aura – Measure and improve employee engagement through our proven methodology, experts and the moments that matter for your organisation. All supported by the platform.
Microsoft's CEO Satya Nadella's statement ranking employee engagement as a top priority indicates how employee engagement has become a major challenge for current business owners. Several studies have shown that engaged employees lead to more turnover.
Business leaders are asking themselves how to implement sustainable employee engagement with 4 generations on board.
Engagement programs offer a broader perspective than the focus on the well-being or happiness of employees, at least if they are in line with the corporate values and purpose of the organization.
Read more about our approach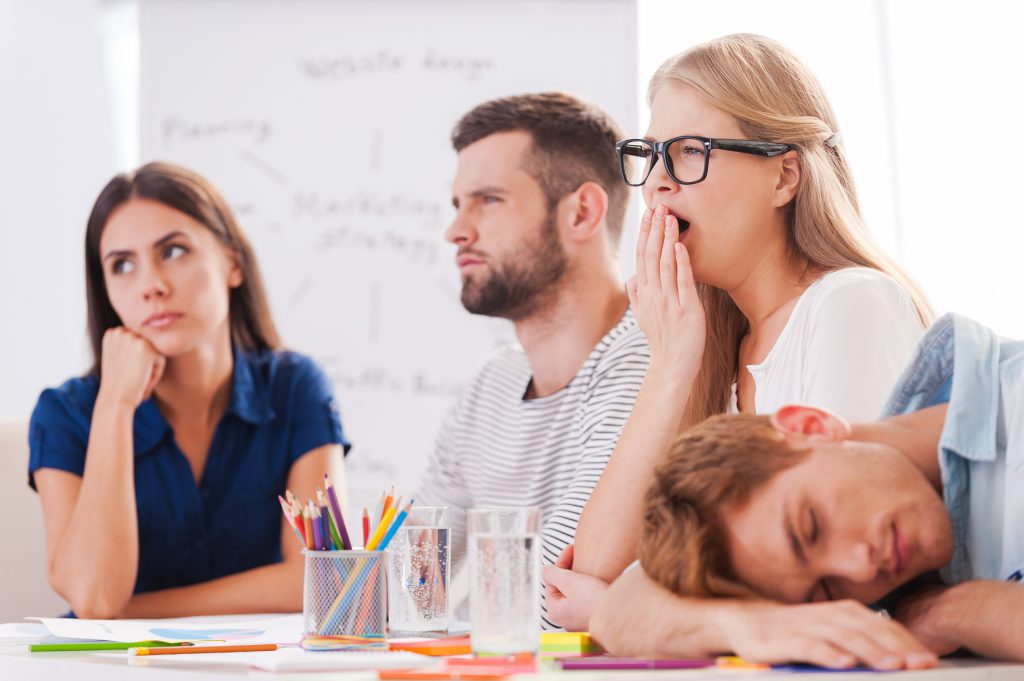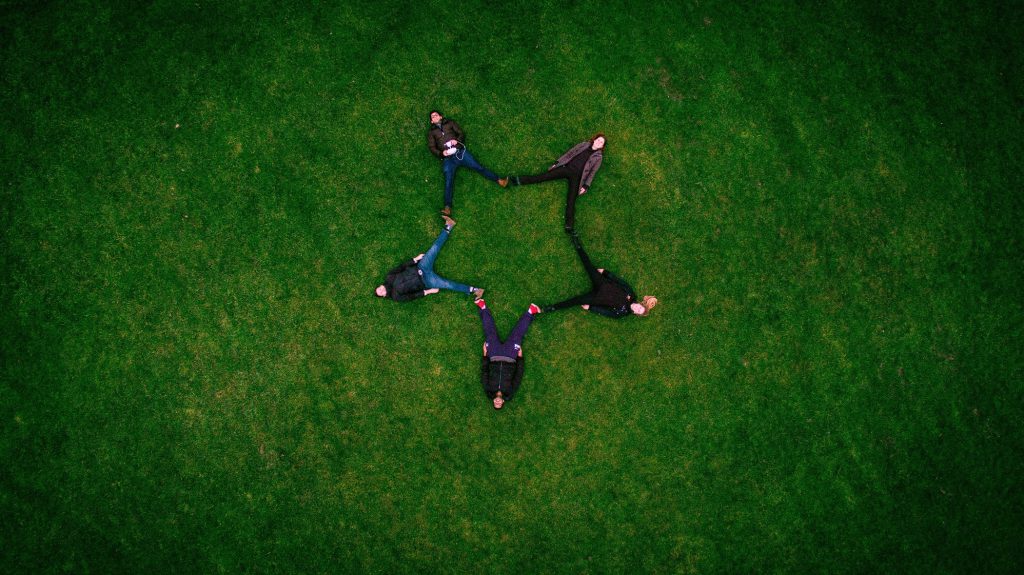 Network of experts
Herculean Alliance has an ecosystem of +50 trusted experts in various fields, ranging from leadership, stress management, mental coaching, nutrition, team dynamics, well-being, business transformation, etc. Our engagement consultants work out a bespoke program to optimise employee engagement, supported by our platform.
More details
Measure and improve employee engagement
Herculean Alliance has developed a Culture Maturity Methodology to measure and improve employee engagement, based on 5 maturity levels. We help you to connect your people to the organisation's purpose. We also support you to face technological challenges, boost leadership skills and bring your company's values to life. We help you find the purpose of your organisation, activate your ecosystem and make your people proud and confident for the future.
Our approach is based on 4 pillars. The pillar Aura (Programs & Methodology) is connected to Events (Fabrica), Platform (Machina) and Formats (Arena).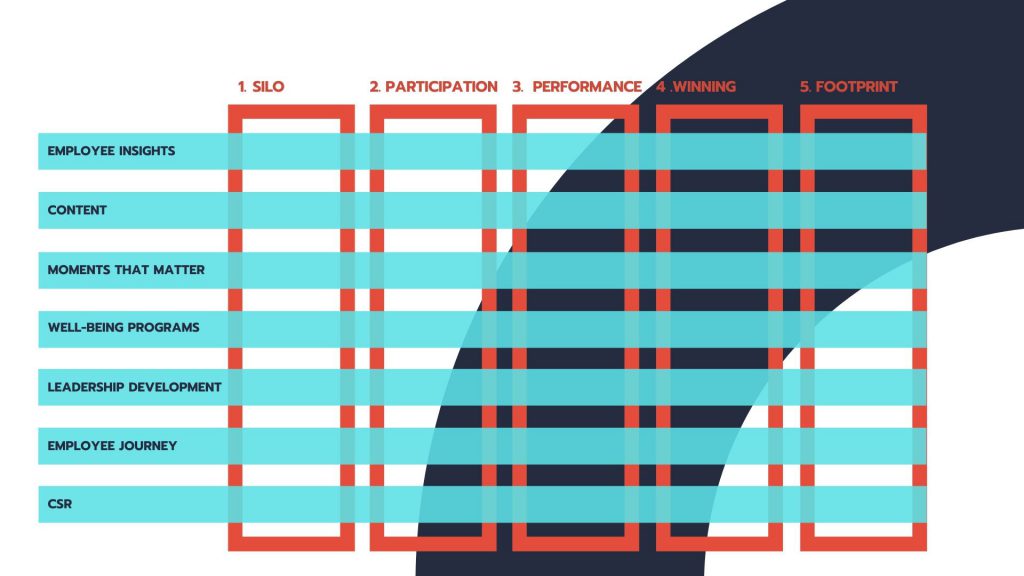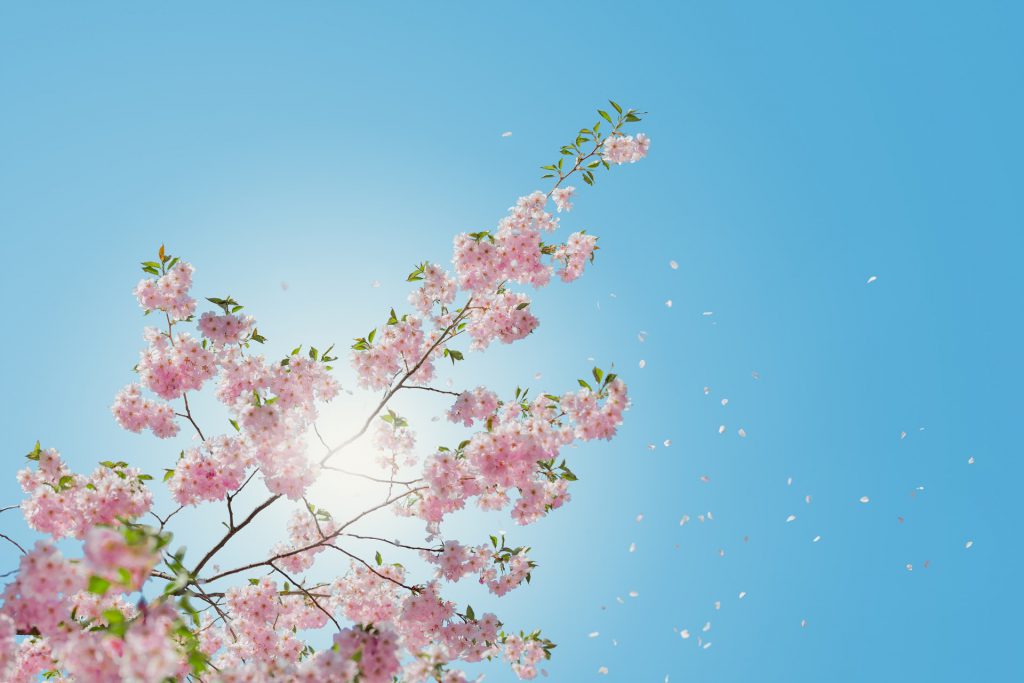 Start with the free test
According to Gallup research, companies with committed employees achieve twice as much turnover and up to 4 times as much profit compared to other companies. The bad news however is that 87% of employees are not committed -or even actively disengaged.
Would you like to find out for yourself how engaged you are? Or how your organisation scores in terms of involvement? Take the free anonymous engagement test and download the whitepaper.
Are you looking for a benchmark? Have a look at the public Herculean Engagement Index.
Tailor-made dashboards. The index can also be adapted for your organisation, focusing on different streams, e.g. leadership, teamwork, well-being. etc.
Aura – measure and improve your employee engagement through our proven methodology, experts, the moments that matter, all supported by the platform.
Your interactive employee engagement platform
The Herculean platform plays a crucial role in transformation processes. We believe in "phygital": the combination of physical experiences with digital support.
We reconnect to your purpose and transform your employees into ambassadors. We reduce the administration of an employee engagement program. So you can focus on the topics that really matter.
The platform solution is easy to set up, personalize and deploy. The customized reports are interactive and display the progress of several parametrs within your organisation. Our platform integrates with productivity tools such as Office365, Microsoft Teams or Yammer.
The Herculean Alliance combines the advantages of the platform with the personal touch of your own or our engagement experts who help you to keep the vibe alive throughout the year.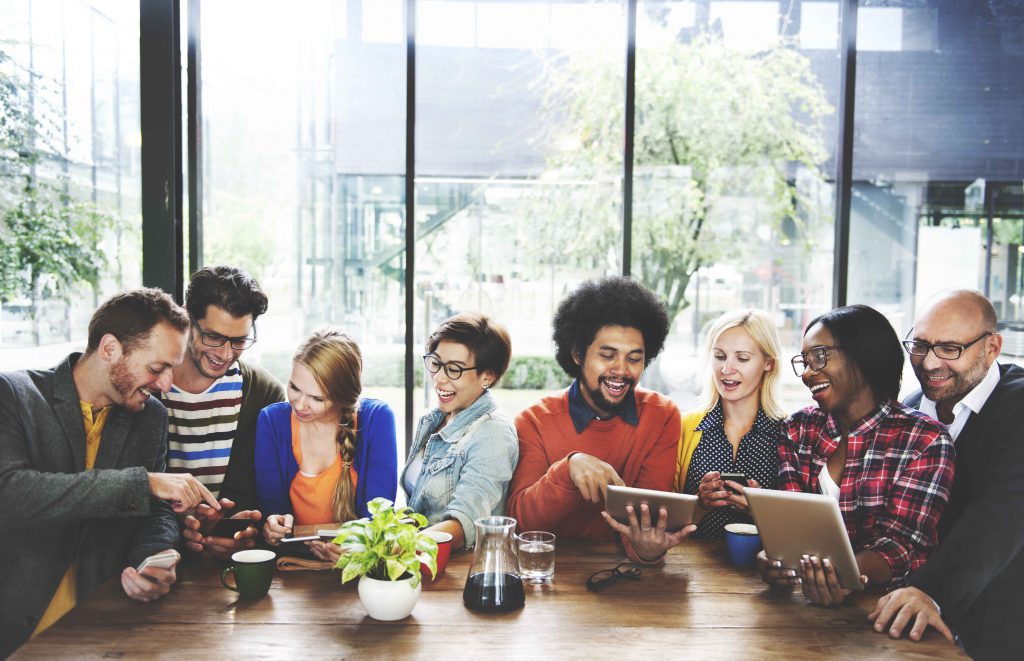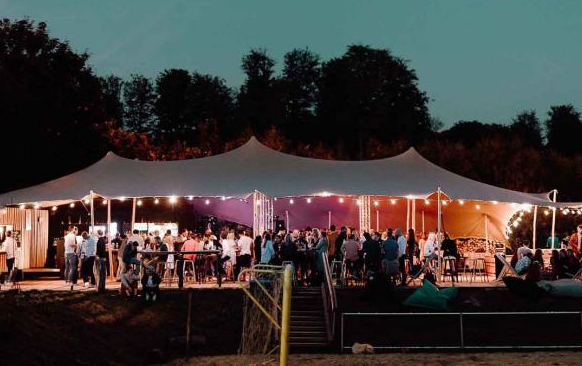 Improve engagement with moments that matter
Make your events moments that matter. Use these special moments to measure and improve the culture within your tribe.
Your company culture is unique. And that unique feeling should translate into the way you interact with your customers, employees, their families and stakeholders at every single gathering, large or small. An event is live communication and should be used as a means to express your corporate culture.
You want your co-workers to become ambassadors of your organisation or brand. You want them to work together well and go that extra mile. You hope that they come to your events. The combination of our methodology, platform and events will bring your organisation to the next maturity level.
Priority for HR managers
According to the HR barometer 2019 performed by Vlerick Business School, engagement lists within the HR manager's Top 3 list of priorities.
In order to tackle the employee engagement challenges, several remedies like satisfaction surveys, feedback tools, well-being initiatives or step challenges are implemented by companies. In addition, a large number of consultants advise on specific topics, such as leadership, burn-out, resilience, etc. Most organisations also organise initiatives like teambuildings, family days and company events.
These are crucial components to make your employee program a succes. However, we believe in a holistic approach that starts with the employee and the leaders and that integrates all these components. We provide a total solution with the methodology, technology, specialists and events as building blocks.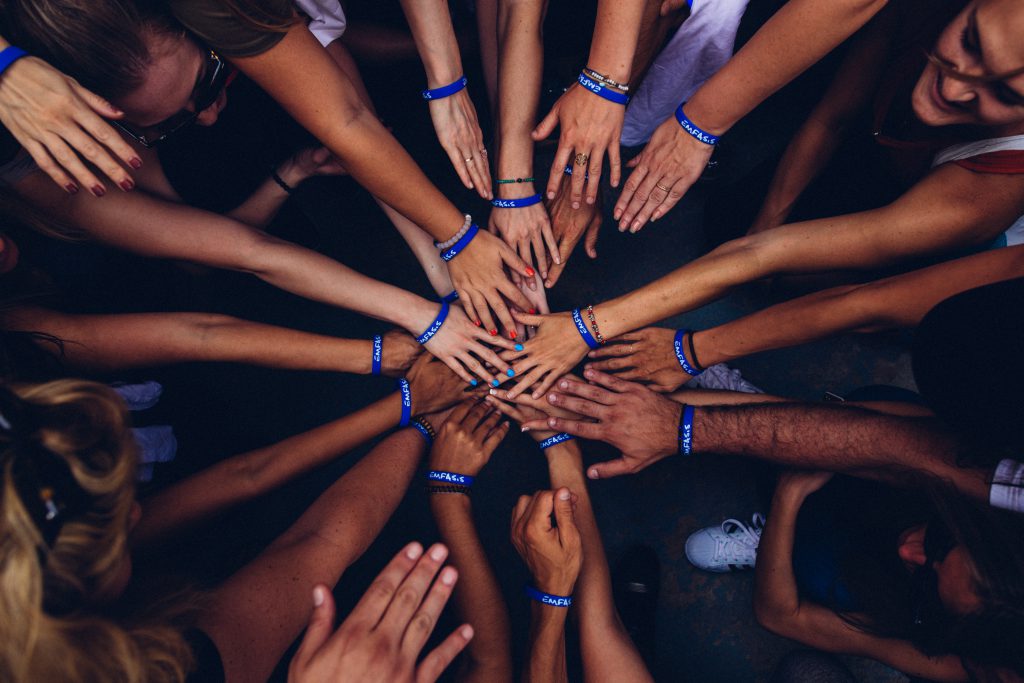 Relevant Articles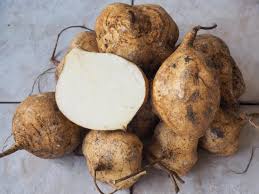 Brain foods that help you concentrate (part 2)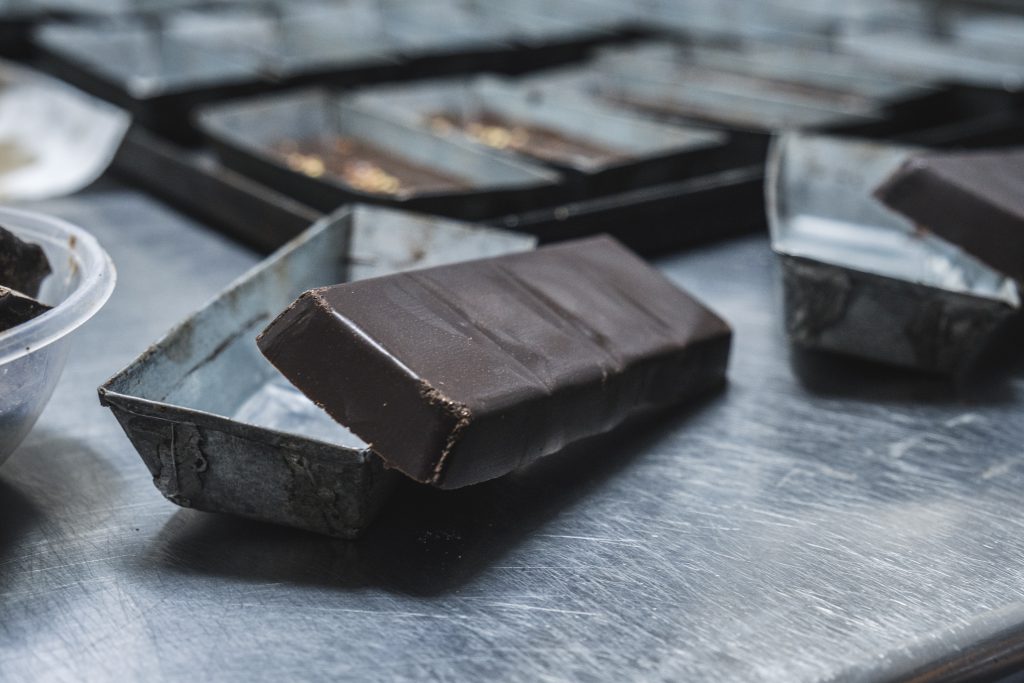 Brain foods that help you concentrate (part 1)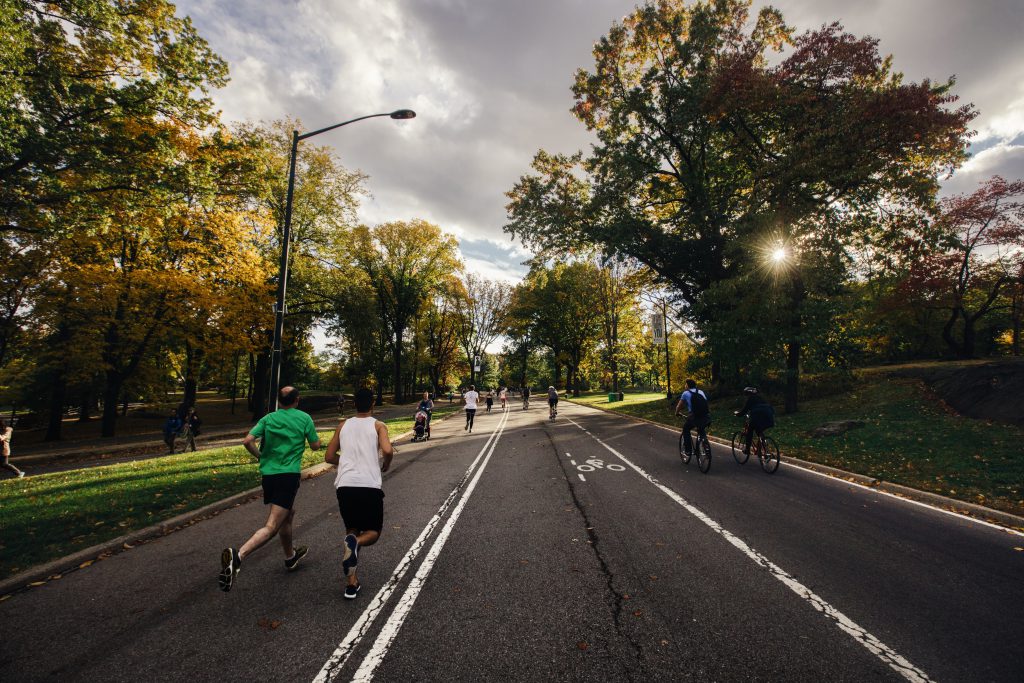 Exercising tops money for more happiness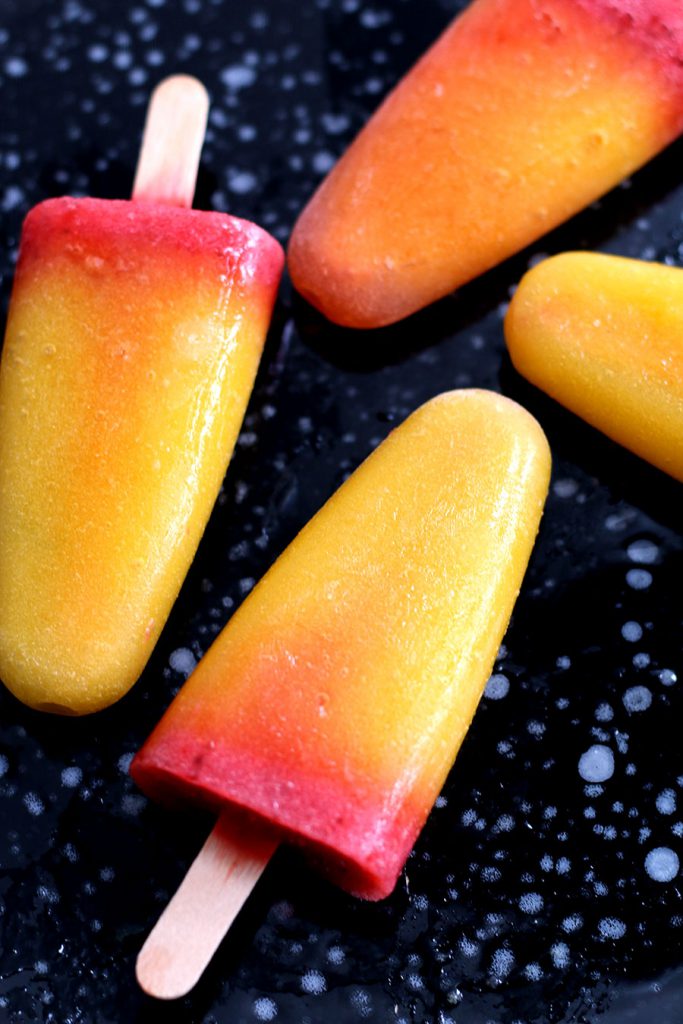 Healthy candy – part 4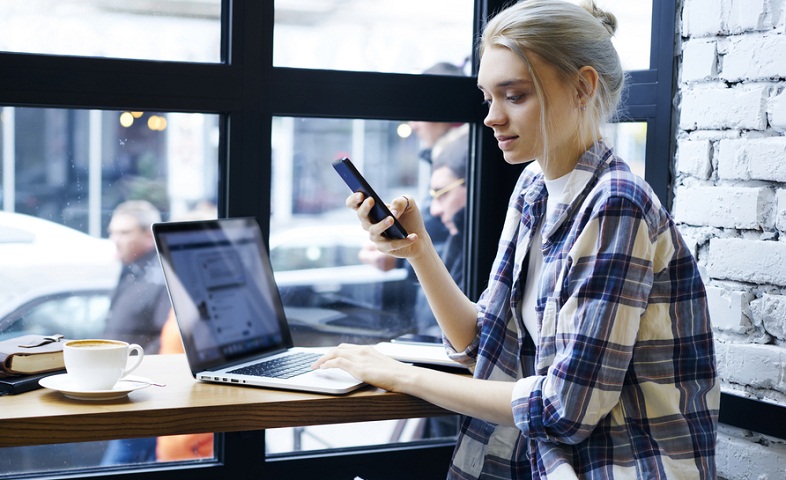 Avoiding loneliness amongst remote workers