Owens Corning Family Games – literally for all ages. "If we could organize a cozy family day for roughly 60 people that speak either Dutch, French or English -and consist of even more nationalities?" And would we be able to come up with something that pleases both the youngest of children, as senior citizens and everything in between?" Those were the questions we received from Owens Corning.
Finding a suitable venue wasn't the hardest thing to do: Knokke Out Brussels in Waterloo proved to be everything we were looking for. Easily accessible, ample parking, gorgeous outdoor accommodation and entirely surrounded by nature: that's all you need and then some.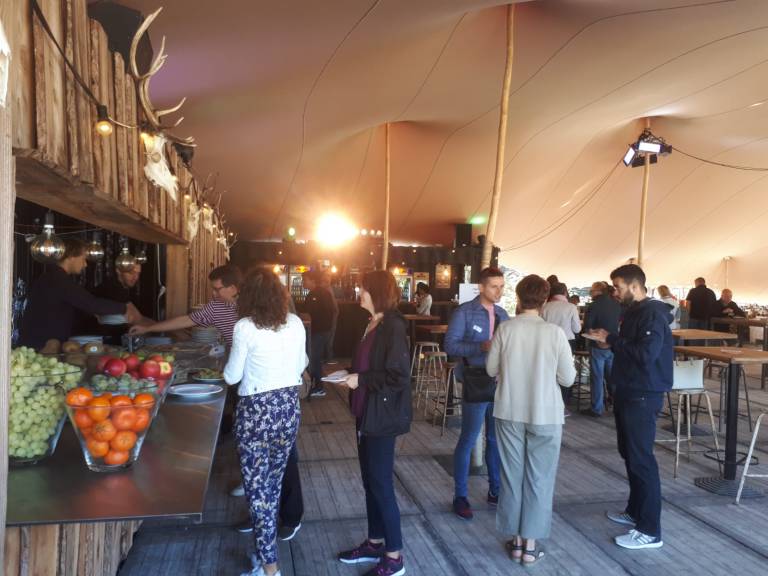 But what do you do for a group of people of which one third are children, while other colleagues don't even have children? You can't let the youngsters down, can you? Nor can you entirely separate them from the rest of the program. And cutting down on the experience for (adult) colleagues was even less of an option. That wouldn't just contradict our Herculean philosophy, it would have jeopardized the foundation of the concept. Should you do decide on a joint competition: how can you prevent even the most competitive of adults taking home all prizes before the eyes of all children (who're just as eager)?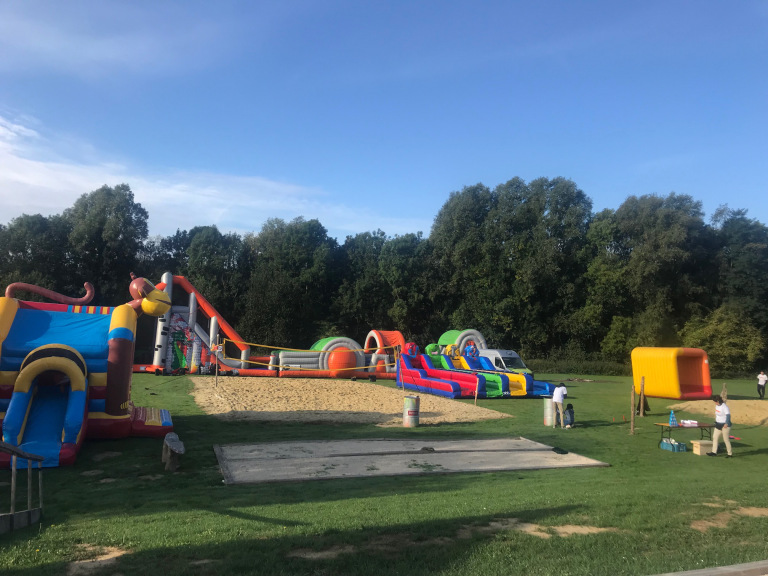 In terms of catering, less questions arose. After all, a delicious fresh breakfast makes truly everyone happy. And we've never seen anyone grieve over a barbecue -including appetizer and dessert- in the sun at noon. Oh and lest we forget: the aperitif and snacks at the end of the day had quite some success too!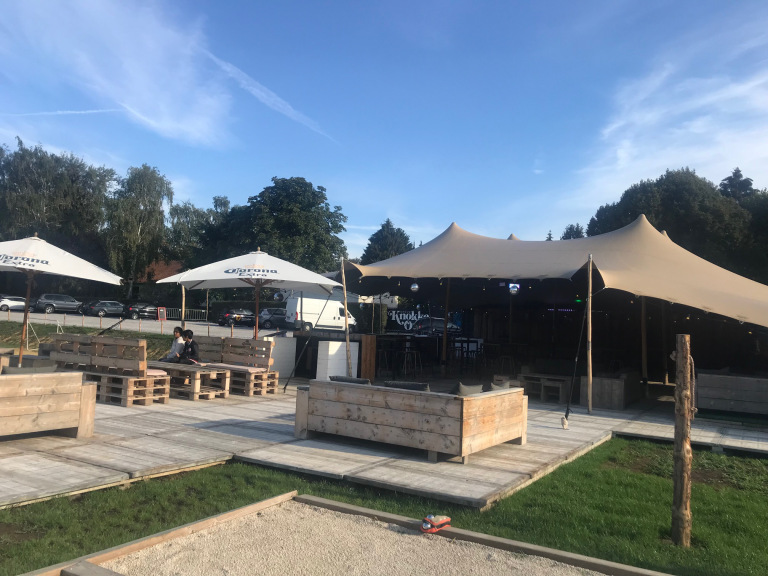 The tailor-made program was a hit for all ages as well. Starting in the morning, the casual competition with 4 playful and childproof challenges turned out to be the ideal kick-off. After lunch, the teams gathered for an at times hilarious do-quiz, with questions that were just as hard -and more importantly: fun- for both adults and children. A well thought out coefficient from our referee -in other words, a handicap system- ensured that the results between different age groups were fairly corrected.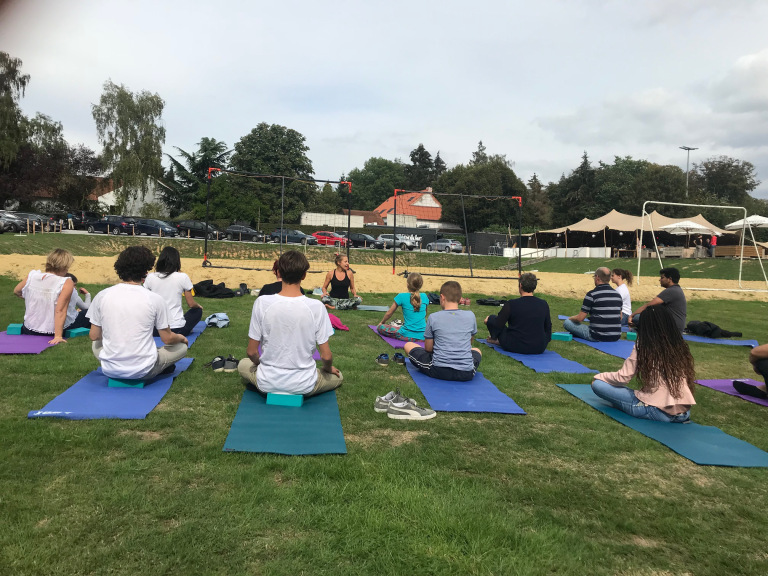 The kids village with a whole bunch of activities on top of the venue's existing infrastructure, made sure that the youngest kids too had a grand time. The balloon workshop even went into overtime.
For those interested, there was a very accessible yoga initiation in the grass after the quiz. No better way to cool down! Though others did in fact prefer the bar to wind down, as you probably already guessed.
At the end of the day, some colleagues were so enthusiastic that they wouldn't even consider going home yet. And we'll never get used to receiving so many thank you's. Mission success and thank you Owens Corning!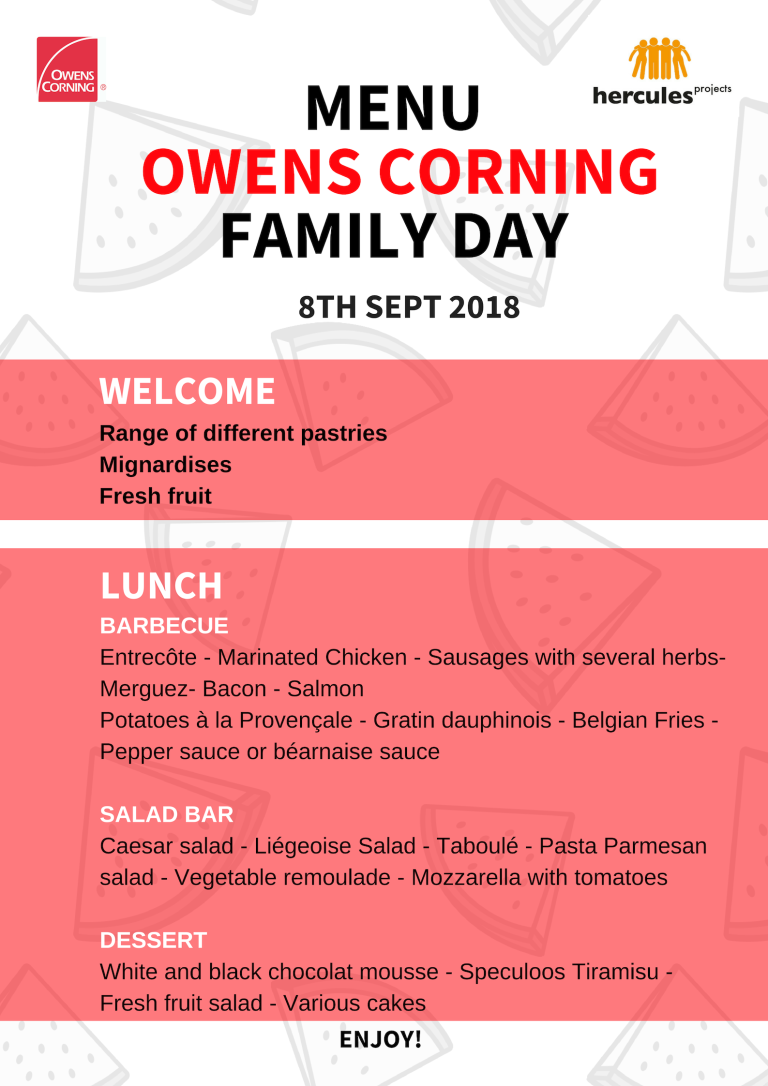 Looking to organize a family day or other event for all ages yourself? We would love to get you started! Contact us!