Fan Friday: Safmarine Trophy. Safmarine is an international player in the market of container carriers. It focuses on trade from and to emerging markets in Africa and West Central Asia. Safmarine was founded in 1946 in South Africa. Safmarine always had strong ties to Africa. It really appreciates the African energy, people and vibrant culture. Embracing these roots led to a distinct way of doing business.
Today Safmarine has over 1200 employees in more than 85 countries around the globe. They all share a common goal: They want to be people who make the difference in shipping. The ambition of Safmarine is to inspire a brighter future. They want to achieve this through partnerships and a culture of positivity and optimism. That is why they invest in people, relationships and in the way they do business.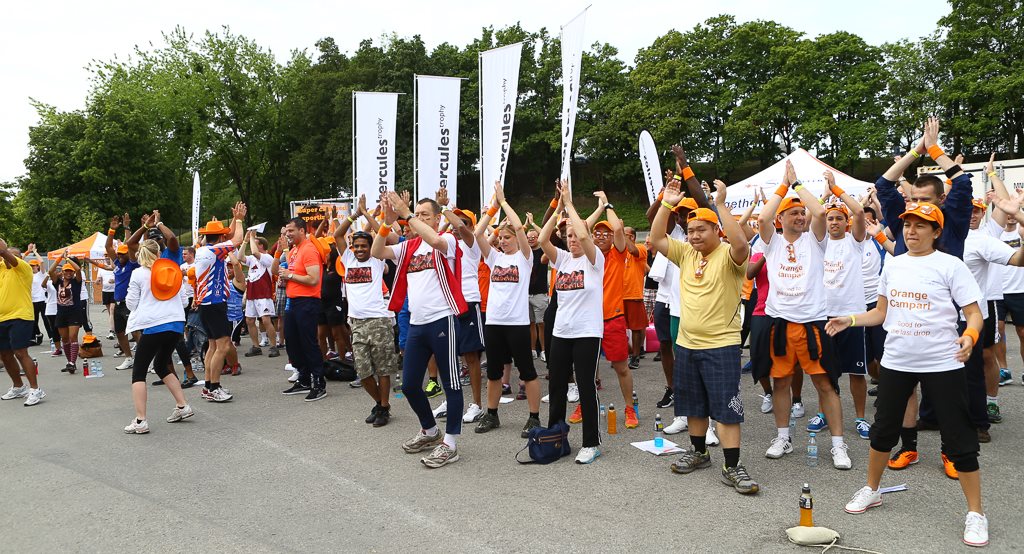 At Safmarine everyone is committed to bringing a human touch to the world of shipping and they try to partner with their customers on every step of the journey.
What we really admire about Safmarine is the fact they have their own corporate social responsibility program. They do not only care about the money they make in doing business. They care about people in general and their own employees as well. A good example of their CSR is the 'Containers in the community program' in South Africa. Over the past 21 years, the reuse of containers created more than 200 schools, educating more than 30000 children and adults every day. Safmarine donated about 8000 decommissioned containers to 3000 projects.
Another positive aspect about Safmarine is they always act with the climate and environment in the back of their mind. They try to do more with less. They seek out innovative and commercially viable ways to reduce their environmental impacts, be it CO2, ballast water, or the materials used to build their vessels.
Safmarine is a true Hercules Trophy fan. With more than 500 teams competing in several different trophies over the years, it is the company with the largest number of participating teams in the history of Hercules. That's what we call a true believer in our Herculean standards. Because of this, Safmarine asked us to organize a proper Safmarine Trophy. A project we couldn't refuse.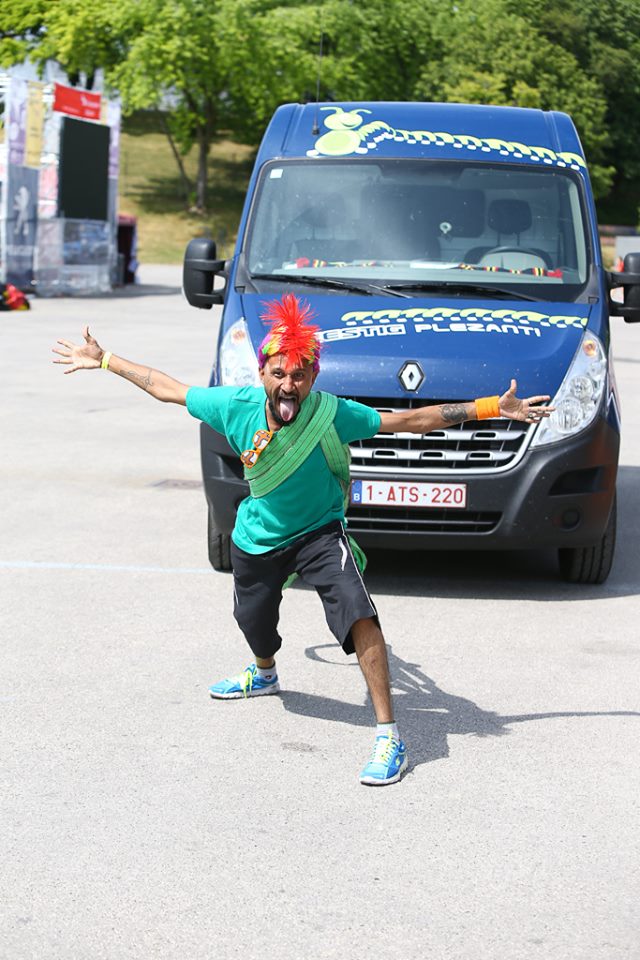 The main goal of the Safmarine Trophy was to connect the employees of Safmarine from across the globe. The employees would be able to paste faces on the voices they deal with every day through VoIP (Voice over Internet Protocol). Of course Safmarine didn't want this to be a dull and stiff affair. The event should be fun, increase team spirit and a celebration of the success of Safmarine.
The event took place the 28th of June, 2014 at the Olympia Park in Munich, Germany. The event brought together 230 members of the Safmarine family from 90 different countries. This was a pure moment of happiness and energy.
The winners of our Safmarine Trophy were the Olymp Fighters. They came in before Hellmariners and SAFUTI Buccaneers, who came in second and third.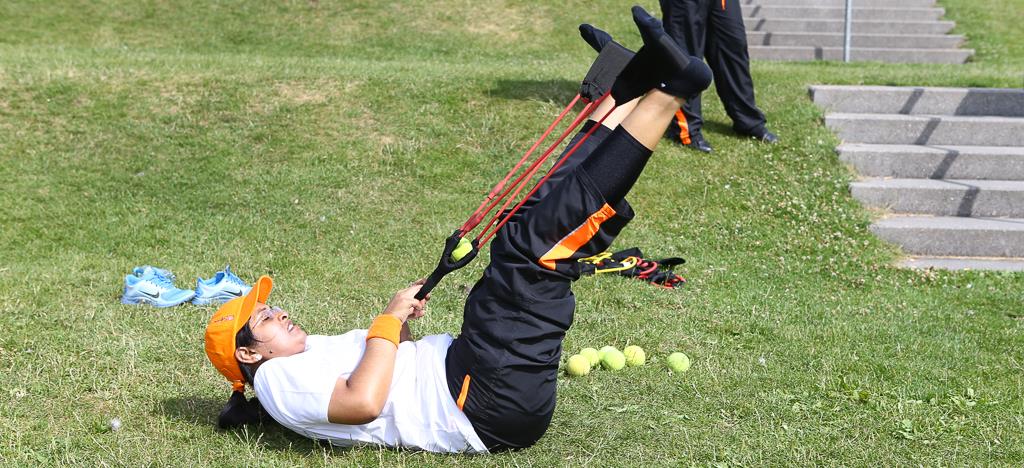 But of course we like to thank all participants and teams, who made the journey, for participating and made this a fantastic day. We also like to thank Safmarine for giving us the chance to organize such a big event for such a great company. We look forward seeing Safmarine teams participate in future events.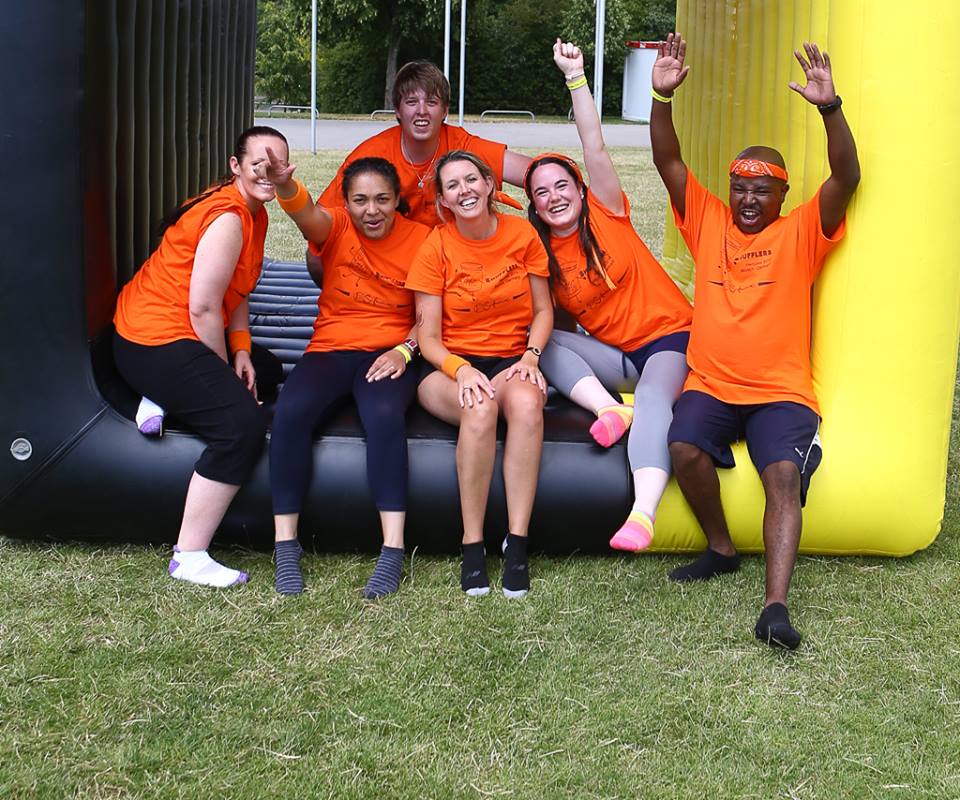 If you are interested in organizing a day to honor your employees, or to increase team spirit within your company, don't hesitate and contact Herculean Alliance! With our +17 years of experience, we are certain we can help you in organizing a tailor made event adapted to what your company needs or wants. We can help you with different modules like a sports day, happiness program, brand activation day, teambuilding day or a kick-off event. So if you are dreaming about an event that amazes your audience? We are your partner!