Fan Friday: Deloitte B1 Trophy. Deloitte has been a Hercules Trophy fan for many years. Since 2000 more and more teams of excited Deloitte consultants participated, in Belgium and the Netherlands. In 2012 Deloitte asked Hercules to organize an annual corporate teambuilding event. The Deloitte B1 Trophy was born.
Deloitte is a brand under which more than 10000 professionals in independent firms throughout the world collaborate to provide audit, consulting, financial advice, risk management and tax services and this to selected clients. In Belgium Deloitte Consulting employs over 2900 professionals in 11 companies across the entire country, serving national and international companies.
Company loyalty has always been a notable characteristic of Deloitte employees; an attitude that definitely has to be cherished and rewarded.  Therefore a major team event with the emphasis on team spirit and employee morale is the yearly event employees of Deloitte look forward to.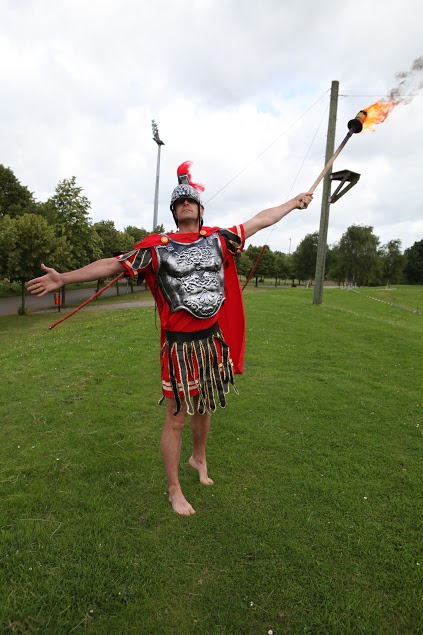 The very first Deloitte B1 Trophy took place in Mechelen, Belgium, on 22 June 2012. It was a tremendous success with 64 wacky teams that totally freaked out and competed in 12 awesome challenges. More than 500 Deloitte consultants connected on an emotional level through the camaraderie of sports.
It was an exciting day full of energy and extreme fun where business teams discovered a level of intense team work that is sure to have a long term effect. The team Angry Birds took home the win, they ended the challenges in first place with 14 points more than the 142 score of Numerloitte and Hydra who ended the event in a shared second place.
The coolest team competition was won by The Pink Ladies & their Sexy panthers. The second place went to The Chemical Brothers. Booty Hunters finished in third.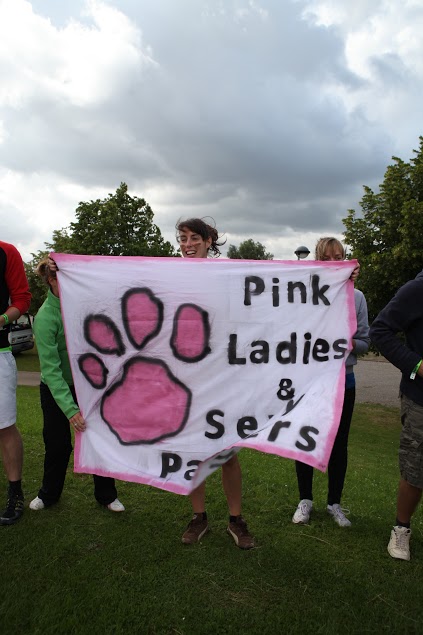 These are some customer quotes about the B1 trophy:
"This event is one boost of adrenaline from the very start till the end."
"The team spirit was great!"
"Good combination of sports, entertainment and competition – Loved the party!"
"The organization was fabulous. I was stunned to see everything running so smoothly. Congratulations!"
Deloitte is a longtime customer of Hercules Trophy International, but it was the first time Deloitte chose Hercules Trophy as their partner to organize the annual B1 event. It proved to be an excellent decision as you can see through the quotes. All participants were highly enthusiastic about the organization, the fun factor and the business networking opportunities.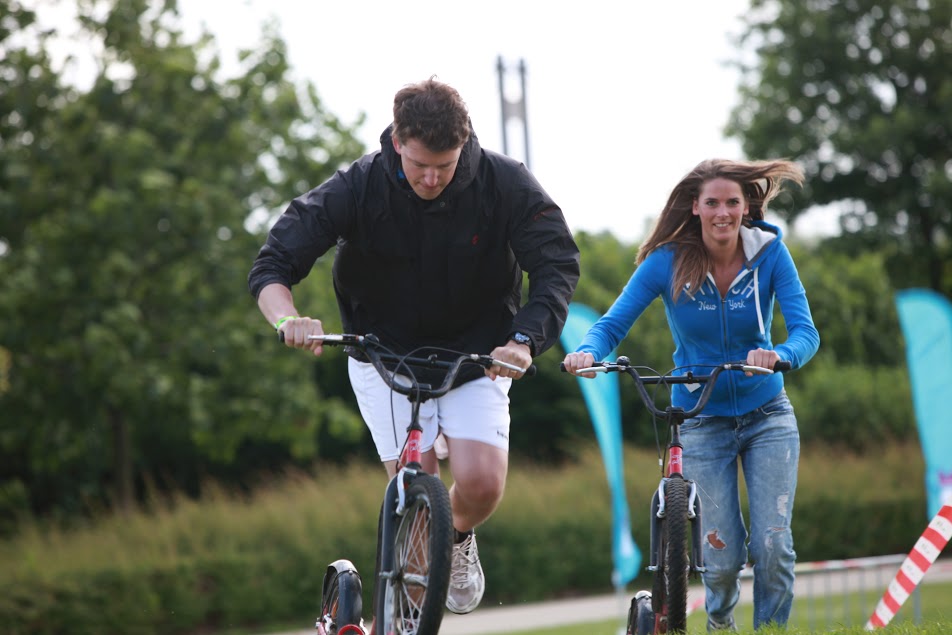 Hercules Alliance is an excellent choice if you are looking to organize a corporate event. We prepare tailor made events that meet all your wishes, so don't hesitate; contact us if you have any questions. We are your partner in corporate events and active, fun teambuilding events.