Family Fun Days: for many large companies it's a challenge to find a concept that really unites everyone.
"Let's go to an amusement park", is often what happens. Easy to do: you buy tickets and hand them out to your employees. You ask the park for a separate zone with catering and some branding with a stage: everyone knows what to expect.
At Herculean we believe it's a good start. You show your employees and their families that they matter. But are you convinced you achieved your goal?
Ask yourself these questions:
Did everyone show up? Did more or less people attend compared to last year?
Were people looking forward to the day and was everybody informed?
Was everyone engaged and having fun? Not just the kids or the families with kids?
Did your company message resonate with everyone?
Our Family Fun Day takes it to the next level. Let's start from one of the examples we organised recently: a family fun day for more than 5000 people.
Together with the HR department we developed a complete "active amusement park" with over 50 activities and activations, 30 healthy food trucks, 4 zones (Vitality -Discovery – Energy – Adventure – Splash), a company zone where the company clubs could promote their activities and a central village with stages and performances.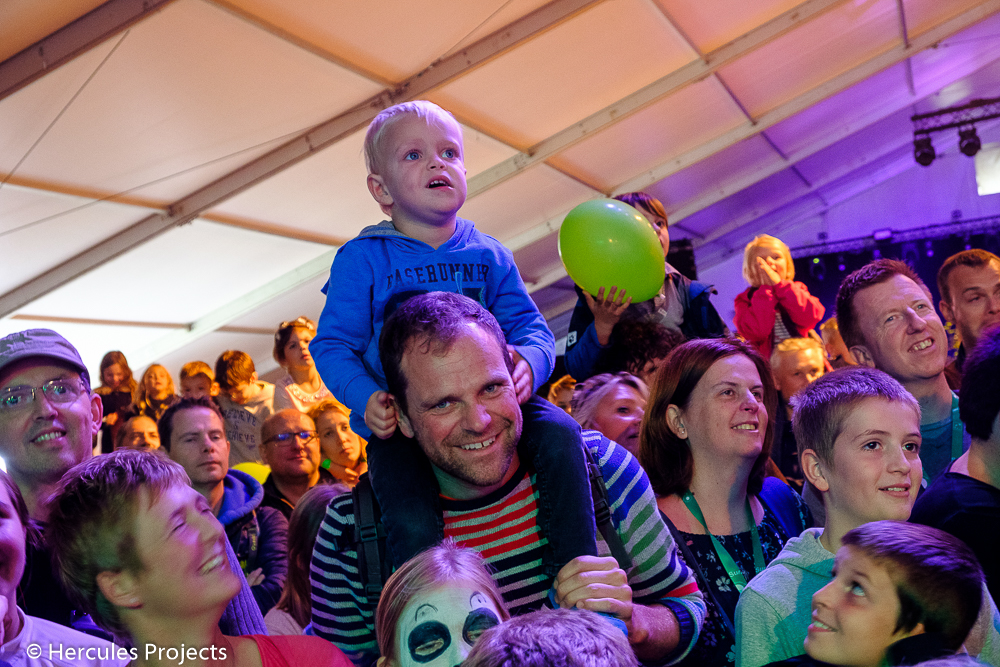 The feedback?
The kids: no queues, exclusive access and so many things we never did before. It was cool to do activities with my parents!
The parents: we did active things with the kids instead of being a passive spectator and the kids could eat healthy food instead of the sugar-stuff they eat and drink in typical amusement parks.
Employees without kids: lovely atmosphere, good food, activities for us too, great performances and we could connect with many colleagues in the central village.
The company clubs: the perfect opportunity to engage employees for our activities.
HR: the number of people who participated was higher than last year and everyone loved it. We showed our true company values, had peace of mind and all this for a very competitive budget.
Are you looking to organise a Family Fun Day? Contact us and let's co-create your day with activities, a great location, catering, entertainment, branding, communication plan, website etc
Do you want to involve your brand activation agency? Happy to work with them to get your messages accross!