The Pink Ladies Games launches in Abu Dhabi. The Sheraton Abu Dhabi Hotel and Resort will come alive on Saturday 3rd November as women from the capital and surrounding area will unite for the first ever Pink Ladies Games in Abu Dhabi.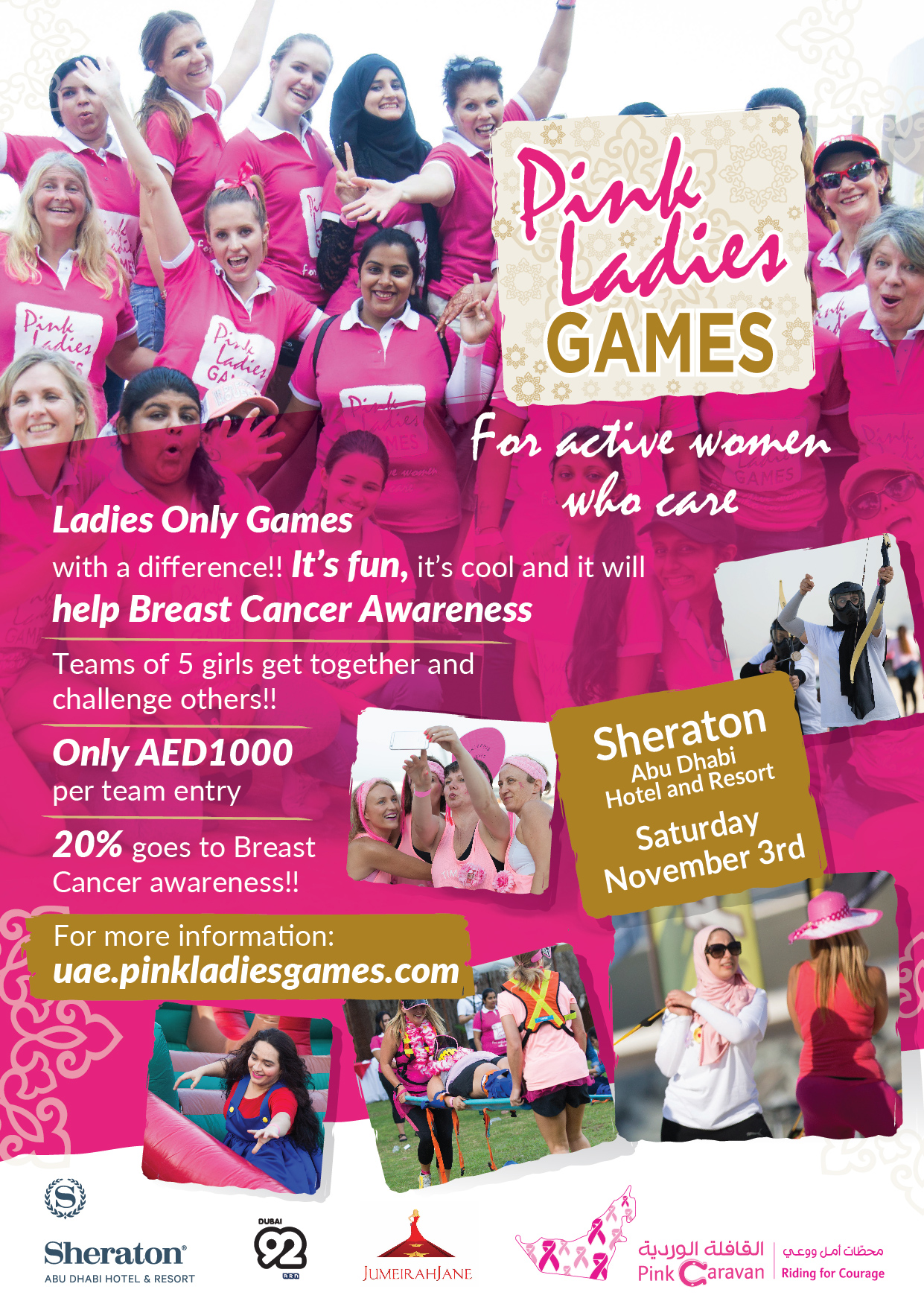 An exciting morning with lots of fun and active challenges will be on offer as hundreds of women will raise money for breast cancer awareness.
Following great success in Dubai, Promoseven Sports Marketing and Hercules Trophy are launching the feel-good programme for ladies in Abu Dhabi.  Active challenges designed for women will encourage a variety of different cultures and ages as they embark on an energetic morning with six core challenges on offer.
Inge Van Belle, Co-Founder of Herculean Coop said:  "The event is going global and we are looking at hosting this across the world.  Last year, we attracted over 560 women of all nationalities in Dubai and we are hoping for similar numbers in Abu Dhabi. Women of all ages and cultures enter into the spirit of the event and thoroughly enjoy themselves as they create awareness and raise money for a worthy cause."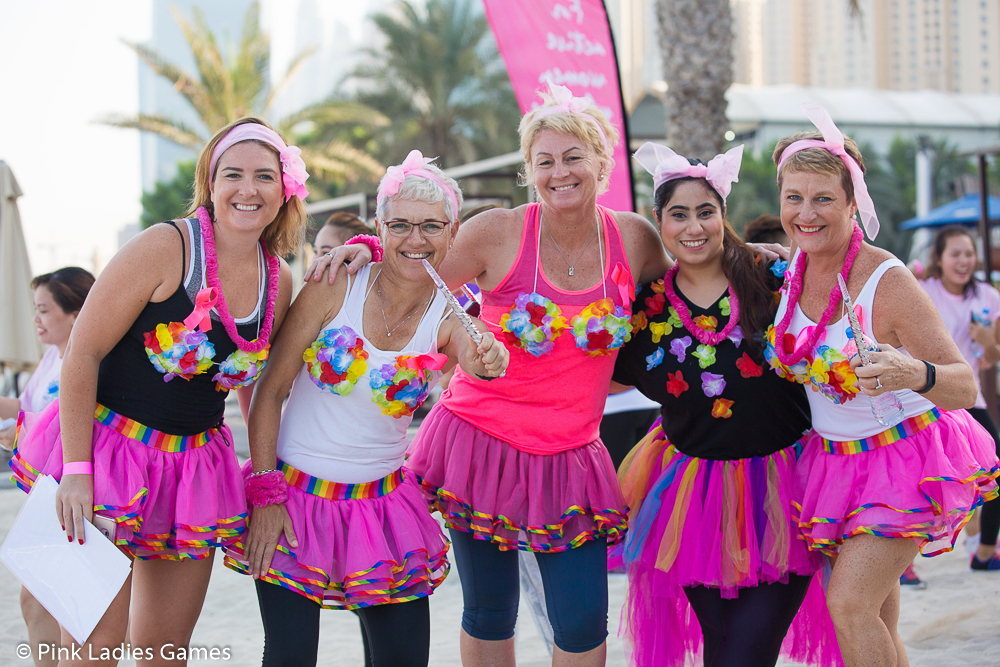 Teams of five will battle it out on Saturday 3rd November between the hours of 7am  and 11am on the beach at the Sheraton Abu Dhabi Hotel and Resort. After a busy morning of challenges, participants will enjoy a picnic breakfast and prizes will be awarded for a number of categories such as best dressed, fairest, coolest and smartest teams as well as winners and runners up and the special 'Pink Lady of The Day' award is reserved for a very deserving contestant.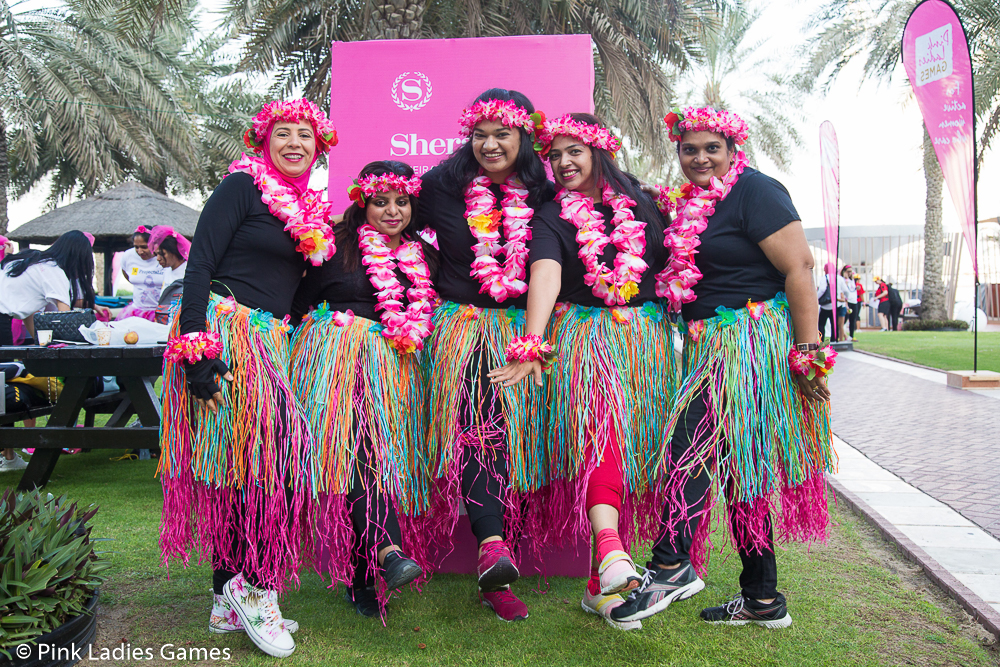 The entry fee is only AED1000 per team with 20% of the profits awarded to The Pink Caravan Breast Cancer Association.
Teams will also be encouraged to raise extra sponsorship to donate to this very worthy cause.
Registration is now open for teams and individuals at uae.pinkladiesgames.com
The Pink Ladies Games is on Facebook, Twitter & Instagram
For further information contact us at info@pinkladiesgames.com.