Ready.Set.GoPink, because the Pink Ladies Games season is officially open! Whoop whoop 🥳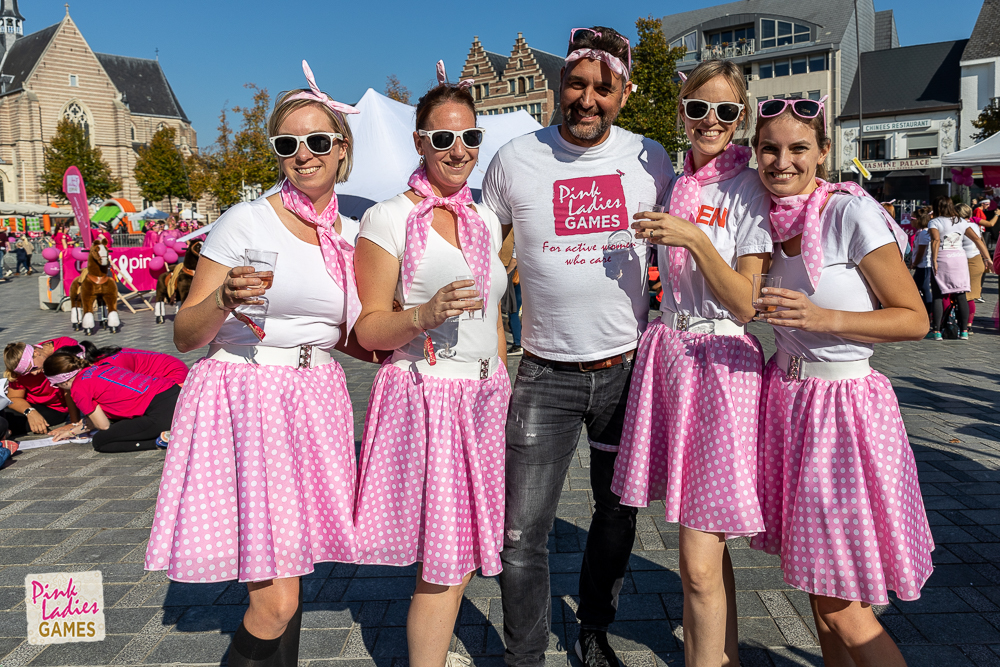 Summer: happy feelings, sunny vibes and time for a party! We know it for sure now: 2022 is the year where cosiness, hope, reconnecting and making the world a nicer place are key, together with the girlfriends. ♡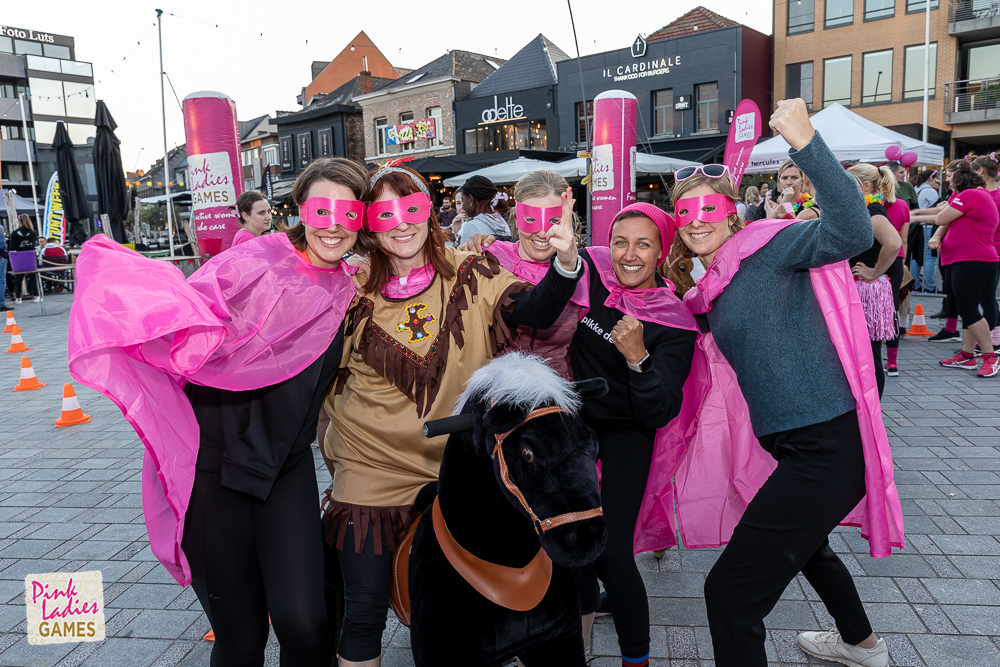 Playgrounds 2022
Are you and your colleagues, girlfriends, mum, grandma, auntie, daughter… all itching to have a blast? Is your original, flattering outfit ready yet? Cool! Take a look at your agenda, because these are the Pink Ladies Games events of 2022:
1. Yellow is the new pink
We already knew that! Again, the city of Geel will do its bit for the fight against breast cancer, on Saturday 10 September 2022. Save the date, because it promises to be a great event! Watch the after-movie of the previous edition here.
2. Waregem goes pink
The city "in full gallop" will be turning pink on Saturday 17 September 2022. A first! The dynamic city in South-West Flanders has many assets to charm the ladies: great shopping addresses, delightful cafes and a completely renovated shopping mall.
3. ShopPIN(K)g weekend in Aarschot
All ladies like that, right? Specially in a city that "sparkles and sizzles"? Surely combined with our Pink Ladies Games?! Three times FUN! Will you be there on Saturday 1 October 2022? The ideal way to open the Pink Month if you ask us.

2022 guarantees new battles, extra summer vibes and even more FUN(d)raising.
G⚡️RL POWER
Are you as excited as we are? Then register now your super cool girls team via the webshop.
We like new, therefor we offer other and different options: you can register via the core package, supplemented with various upgrades:
1. Play it – core package
Ready to play? With this core package you choose for KISS: Keep It Simple, Señorita. Ideal for the ladies who don't like extra's, just want to register for participation and just want to have a blast during the competition. With this package, you participate in our games with a team of 4 ladies. #kiss
2. Play it Lindemans – upgrade
Do you like to go for a little extra and want to try your luck in an additional game? Then this upgrade is perfect. With this formula, you and your girlfriends take part in our games and enjoy a surprise package of our partner Lindemans.
A hint: each package includes one ticket for the Lindemans Lottery. The team with the winning ticket will receive a guided tour of the brewery for no less than 20-25 people! 🤩 🤩 #savewater #drinkLindemans
3. Play it Pink – upgrade
Are pink and cocktails totally your thing? Cheers, we got your back! 🍸 The Play it Pink upgrade lets you enjoy a delicious Pink Cocktail and provides a cosy team moment while discussing tactics to up your game. Sip sip, Play it Pink! #itsbeginningtolookalotlikecocktails
4. Extra power lady – upgrade
Would you like to participate with 5 girlfriends? You can! Add an extra power lady to your team and go for that extra #girlpower.
Play it all the way – all in
Stressed about the choice? Or do you want to go all the way? No worries. All upgrades can be combined 😉 #enjoypinkladiesgamestothefullest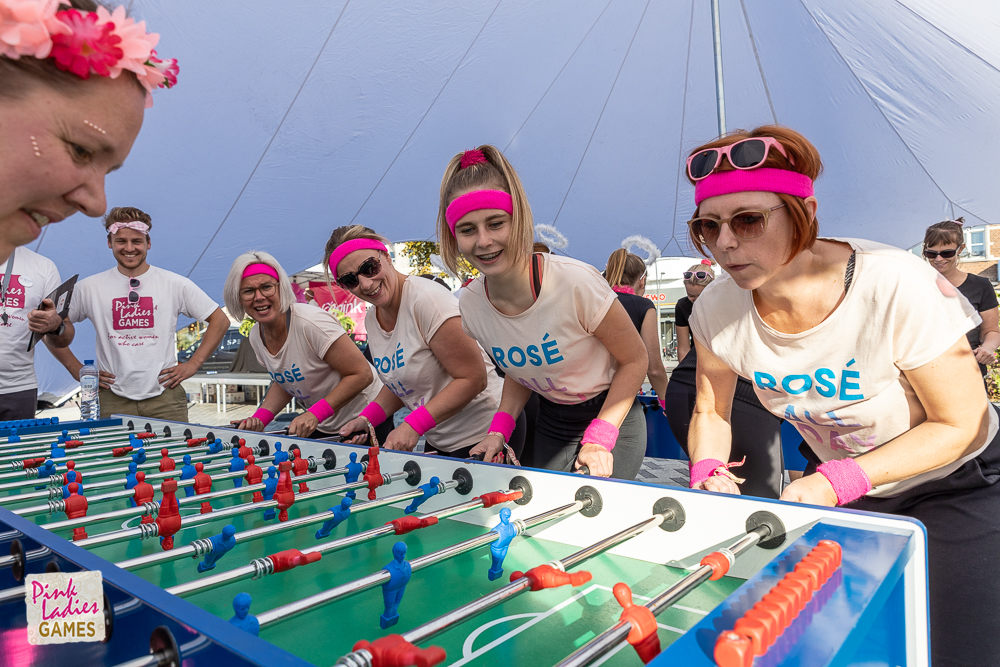 Support Think Pink
and don't give breast cancer a chance! 💖 Helping to eradicate breast cancer is something that leaves no one unmoved. Pink Ladies Games does its bit. You support Think Pink too, right?
How? Through your team page you can raise money. Friends, colleagues and family can support you and donate money. These donations will go entirely to Think Pink. Because this charity is very close to our hearts, we would like to reward you for this extra effort:
Donations will give you extra points in the competition. 🥇 🥈 🥉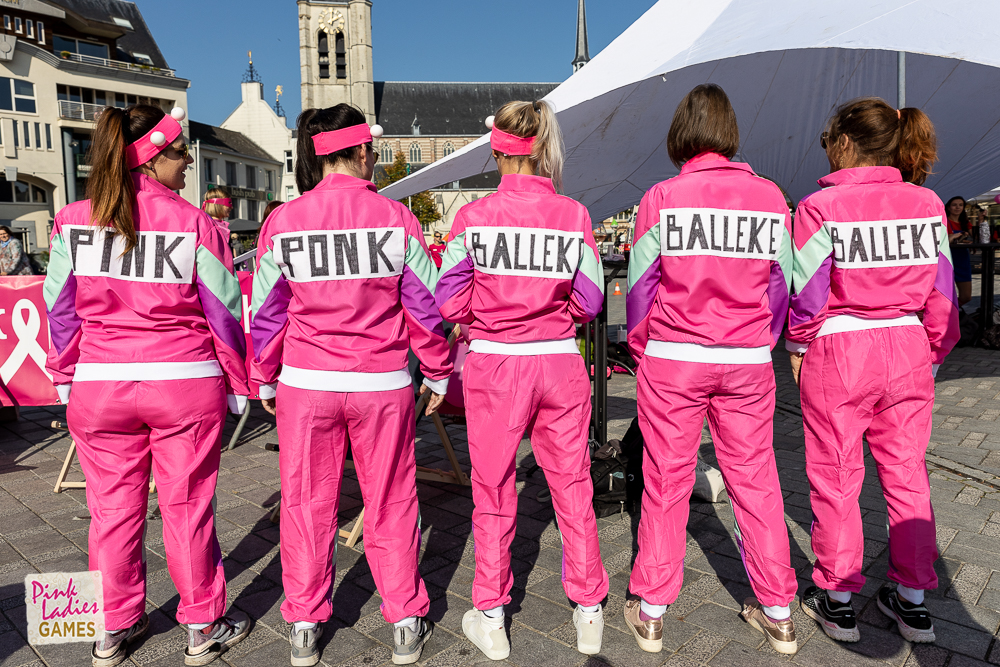 So are you Ready.Set.GoPink?
We can't wait to welcome you and your pink team to one (or more 🤭) of the editions.
See you very soon! 🌸 🌷