Working from home provided mostly positive experiences for most employees. To such an extent that only 7% want to come back to the office full time. Most want to keep having the possibility of working from home.
These are the findings of a survey of more than 2,000 employees, organised by Belgian HR services company Acerta and the research agency Indiville. 90% of the respondents were satisfied or very satisfied with how homework was organized.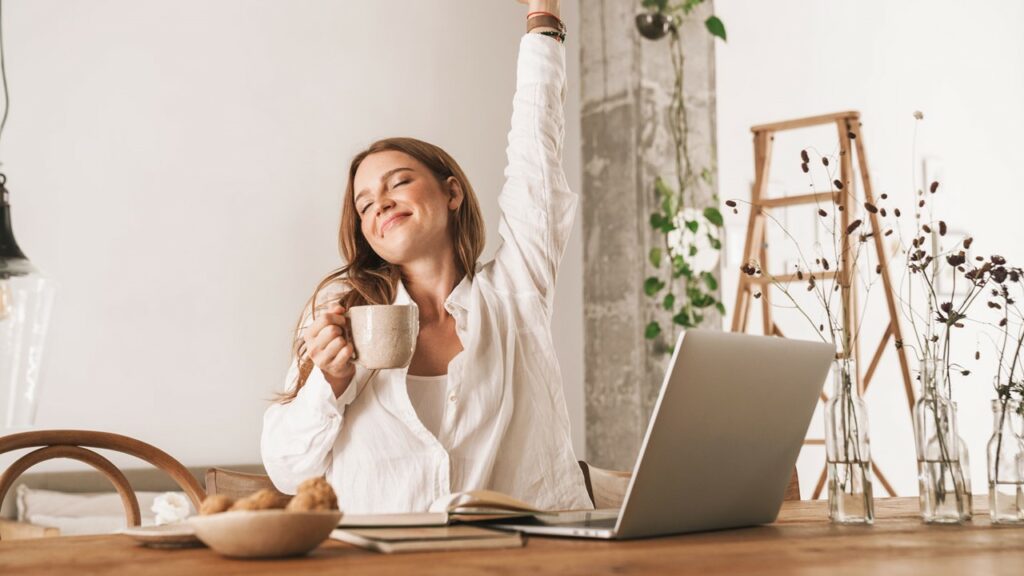 The biggest advantages pointed out by the employees include the trust put in them by their manager, a good work-life balance and working more productively. The main downside are twofold: on the one hand they have less contact with their colleagues and supervisors. And some of the employees indicate that they their learning curve is lower when working from home or another spot. 
Employees prefer a flexible regime, where the homeworking days do not have to be the same every week and when they can choose their office and homeworking days themselves. 73% of the respondents assume that remote working will be further encouraged in the future by their employer. 
Hybrid working
50% of the interviewed employees would choose to come to the office a maximum of 2 days a week. 6% of them would like to work full-time from home. Whereas 7% would prefer not to work from home at all. Most employees would choose to come to the office for 2 or 3 days, which can be described as hybrid working. 
To make the most of hybrid working, the type of work you have to do should determine where you do it. On the one hand, there is synchronous work where you work with colleagues, such as brainstorming. It is clear that the best results in synchronous work are obtained when collaborating in the office. On the other hand, asynchronous work where employees work individually, can also be done from home or a satellite office. 
Developing a solid policy on home working is important, as hybrid working offers many benefits. It offers clarity to your co-workers and leads to a more balanced (and thus happier) lifestyle amongst employees. And moreover, it helps to define your corporate culture and identity as an employer, as a means for your employer branding, giving positive image to job candidates. And this comes in quite handy in the war on talent. 
Source: Nieuwsblad
To read more on well-being, click here