Reconnect your team with Hercules Trophy. The classic team building activities aren't as effective as we hope- or they just don't work at all. Most team building activities focus too hard on how individuals behave. People feel pushed to like their colleagues. But, let's be honest. That's not how it works. Some people fit better together than others. Being everyone's best mate at work: it doesn't feel natural, does it.
But that doesn't mean that you can't become a great team of colleagues who go the extra mile and who would go through fire for each other. Fortunately, there are ways to help you reconnect with your team on another level. Team building that actually delivers, another level of teambuilding. Teambuilding 2.0, let's say. Doing activities that highlight undiscovered talents of your team members, that are inclusive and leave a lot of space for diversity. Doing challenges that create a sense of belonging and that generate true camaraderie within the team.
This kind of activities strengthen the ability to work as a team, which results in higher performance and better focus from the team. In addition, it increases retention, resulting in lower costs in the long run. Employees will be happier, more fulfilled and more productive.
Another aspect is finding an activity that is suitable for everyone. All too often, companies book a team building activity that is only appreciated by a small number of employees, greatly undermining its success. Teambuilding activities that give some colleagues an advantage, like very sporty or brainy challenges. Even worse, openly favouring employees over others creates tension within teams that destroys productivity and collaboration. The others feel like they're left behind, like the losers in the team. It is important that a team building remain memorable to generate long-lasting effects. An event that creates stories will stay in the memories of your colleagues for several months.
Brian Scudamore, founder and CEO of O2E Brands, offers excellent advice in an article published in Forbes, "The most successful, memorable team building events are the ones that don't feel like a day at the office. Activities that are based on leadership lessons or practical do's and don'ts are less powerful. Spending time together, sharing an experience or working toward a common goal organically and efficiently builds a close bond."

In his closing statement, he identifies three KPIs for successful team building:
First, the amount of laughter is directly linked to the success of your team building.
Second, a sense of excitement and accomplishment improves the long-term benefits of your team building.
Finally, photos and comments on social media prove that you chose the right activity.
Reconnect your team with Hercules Trophy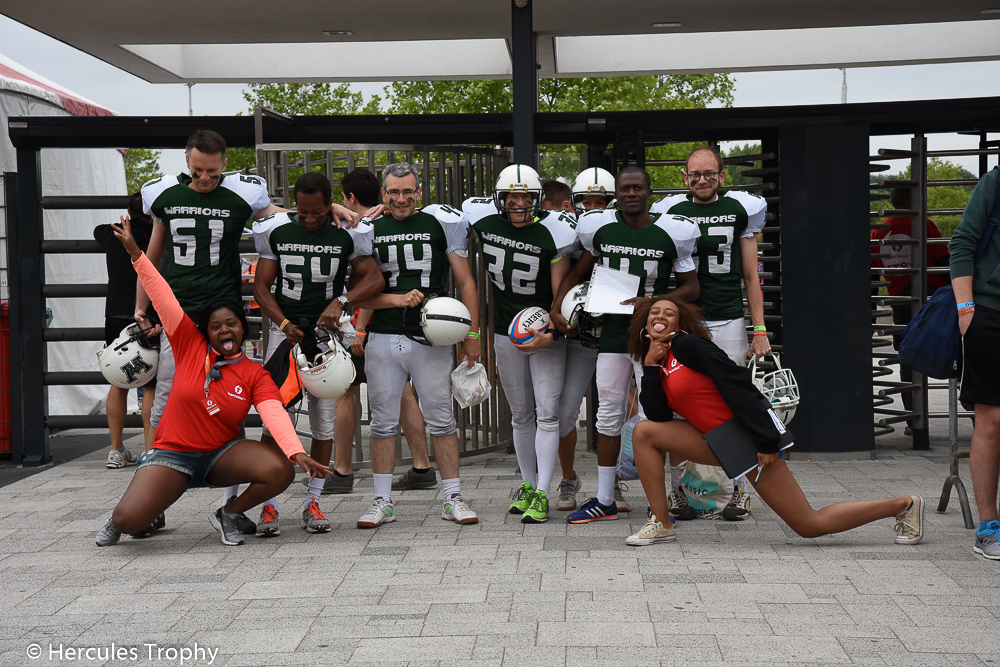 We couldn't agree more with Scudamore. As organizers of Hercules Trophy, "The coolest corporate teamchallenge" on the planet, we know that you are looking for an activity that delivers on its promise.
One that you'll never forget and that you and your colleagues look forward to throughout the year. Generating maximum results according to your team building budget has always been our main priority. It has allowed us to be successful worldwide, from Europe to the Middle East, the United States and South Africa. With +20 years of experience and a fiery passion, we are able to help build exceptional teams, with tens of thousands of smiles already passed.
We always provide a total experience, the extra touch and, above all, fun for everyone, regardless of background, age and fitness level. It's time to reconnect your team.
"Hercules Trophy: Come as a company, leave as a team."